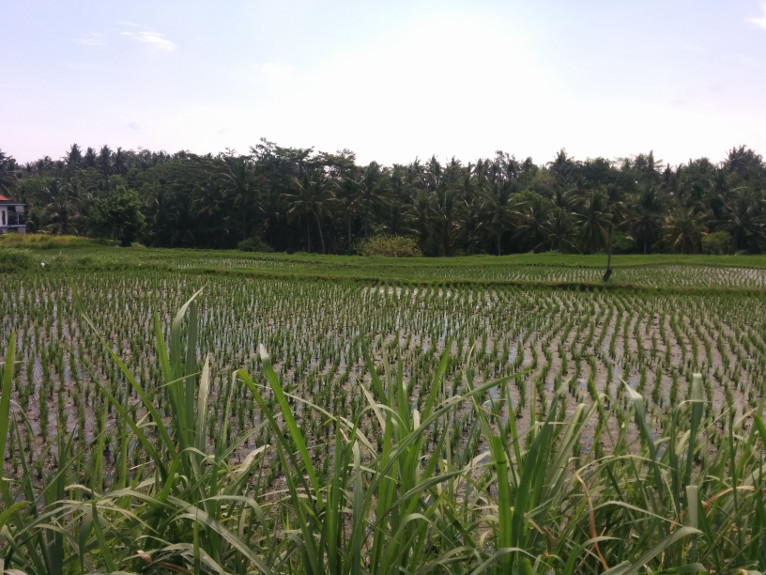 From September to December I was in Indonesia, most of the time I was living in Ubud (Bali), but also was in Jakarta, Kuta (Bali) and Gili Trawangan.
I was entering Indonesia by VOA, it allowed me to be in the country for 30 days. So every month I was going to a third country, visited Kuala Lumpur (Malaysia), Bangkok (Thailand) and Singapore.
So in Ubud I was renting part of a house with kitchen, A/C, hot water, pool (shared between 6 houses) and 8 MBit/s internet. With all bills it costs 3000000 IDR ($216). The house was beside nice rice fields, but a bit far from shops, beaches and attractions. So I was renting motorbike (Honda Scoopy) for 600000 IDR ($43).
Back to internet, it worked well in dry season, but very bed in wet season. It wasn't working for an hour after every thunderstorm, and in some days it was like five thunderstorms. So as a backup I've used mobile internet by Telkomsel simPATI and paid 160000 IDR ($11) for 6GB. I've used 3G, but heard that now LTE available.
In Bali it's cheaper to buy prepared food on night markets. It costs 150000-200000 IDR ($10-15) for week of eating three times a days local food like nasi/mi goreng, satay and etc. But I guess it's not healthy, so mostly I cooked by myself from ingredients from supermarket. So with every day meat/fish/seafood it was 300000-500000 IDR ($20-35) for week.
Alcohol is a bit expensive, like 20000-30000 IDR ($1.5-2) for a can of local beer and 70000-120000 IDR ($5-8) for a bottle of local rice vodka (arac).
Tons of articles already written about Bali's attractions, so I just mention that some beaches, waterfalls and temples are quite nice here.